Real-time messaging, online shopping, and instant payments have teamed up. Now, anyone can do a business transaction on mobile devices with ease, speed, and security. Business payments through an online messaging platform are for real now, making the purchasing process a smooth experience for the customers who get freedom from being redirected to a new webpage or go through multiple steps of making a payment. This has pushed "Point-of-Sale" to extend its horizon with smartphones and tablets allowing widespread and rapid adoption.
Messaging Apps can do it all …….even your transactions!
Businesses are already partnering with payment processing companies to get help in integrating payments with the API of any existing social media platform they may be using to promote their products. This way, businesses can take advantage of the popularity of social media platforms not only to engage their customers and market their products, but also to encourage immediate purchases with quick payments. It's time that POS systems for small and large businesses must explore the wide opportunities lying with social media platforms.
A number of messaging apps are making it possible, such as WhatsApp Pay, WeChat, Viber, Facebook, SnapChat, etc. In today's mobile-first world, businesses need to align to the customers' behaviour while accepting payments, and there is no doubt payments through social media messaging apps is the next big revolution in mobile payments.
One Window for End-to-End Customer Journey
The merging of social media messaging with payment processing is revolutionary which is going to transform the modern business practices as well as the user experience.
The interesting engagement of social media combined with a thrilling shopping experience, successful payments, and real-time communication – all within a single window will be an absolute wow.
With social media as point-of-sale, users can ask questions, demand options in product, make quick decisions, raise concerns, and instantly share their discoveries with friends and followers.  Now, this is what a real one-stop shop means.
Emerging as the best point-of-sale (POS) systems, messaging platforms would offer multiple benefits like tracking customer purchases, automated messaging, two-way communication, and real-time transactions.
Data Protection is the Key
Companies that are increasing their digital footprint and are ready to enable transactions within the chat or messaging app, must ensure that these transactions are safe and when they process credit/debit card in real-time, the information shared by the customers are protected. Merchants can ensure this safety through tokenization of the sensitive data.
Seamless payments with no additional charges-
It is easy to use social media platforms for payments by adding the details of debit/credit cards on the respective channel. For instance, if you use Messenger, you can enter your debit or credit card details to buy items with checkout on Facebook.
Likewise, other social media messaging platforms are also coming up with an integrated payment solution so that users can make instant purchasing and get an end-to-end shopping experience on a social platform.
Distinguish your business from strong competitors-
While the rest of the world remains busy with its conventional business methods, you can outplace your competitors by catching up with the digital habits of modern consumers. Attending your prospects and buyers on social media, engaging them, offering them with instant purchase experience, and listening to their queries, reviews and grievances can set a new standard for customer service. This is where you can level up your business.
Enjoy Messaging and Payment Collection together with Tilli Products
Tilli can bring amazing results for your business with its integrated messaging and payment solutions that allow you to communicate with your customers and encourage payments in real-time. Send text or media messages with "pay now" call-to-action and collect your payments instantly through smart links and pages.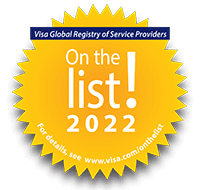 © 2023 Tilli. All rights reserved.
Anti-slavery & anti-trafficking policy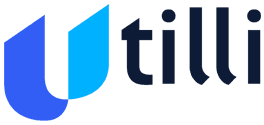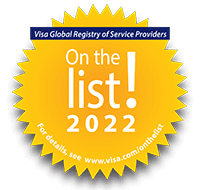 © 2023 Tilli. All rights reserved.