Introduction
Utilli is committed to keeping your personal data safe. This notice describes the personal data we collect, how it's used and shared, and your choices regarding this data.
We may occasionally update this notice. We encourage users to periodically review this notice for the latest information on our privacy practices.
Last modified: January 1, 2022
If you have any questions or concerns about your privacy or anything in this notice, we encourage you to contact us at [email protected]
Who does this notice apply to?
This notice applies to all users of our service (our "Customers", each or collectively "you" or "your"). Some of the information collected from Customers may be personal data, and this notice provides information about your rights regarding your personal data.
Customers in California should additionally refer to the section of this notice below which provides information regarding Utilli's privacy practices in California.
What data do we collect?
The following data is collected by or on behalf of Utilli:
1- Data provided by Customers. This includes:
Name
Email address
Age
Mailing address and/or service address
Telephone numbers
Payment information
Identification documentation such as driving license or passport
Employment information
Education information
Photos
2 – Data created during use of our service. This may include:
Location data
Transaction information, which allows us to track what services are requested and provided
Usage data, which tells us how users interact with our services. In some cases, we collect this data through cookies and similar tracking technologies that create and maintain unique identifiers. To learn more about these technologies, please see our Cookie Notice.
Device data, which provides us with information about the devices used to access our services, including IP addresses, referring URLs and operating systems.
How do we use the data we collect?
Utilli collects and uses data collected from Customers:
To provide and maintain our services
To enhance the safety and security of our users and services, including security and fraud prevention
For customer support
To send marketing and non-marketing communications to users
To meet our legal obligations, for example for Anti-Money Laundering and Know Your Customer requirements
In connection with legal proceedings
What data do we share with others, and why?
Utilli may be required to share data with our affiliates and partners, at your request or to fulfil our contract with you. We may also share data with our affiliates and partners, for legal reasons or in connection with claims or disputes.
Utilli may share the data we collect:
1- With Utilli service providers and business partners
Utilli provides data to vendors, consultants, marketing partners, and other service providers or business partners. These include:
Payment processors and facilitators
Cloud storage providers
Marketing partners and marketing platform providers
Data analytics providers
Consultants, lawyers, accountants and other professional services providers
2- For legal reasons or in the event of a dispute
Utilli may share your personal data if we believe it's required by applicable law, regulation, operating license or agreement, legal process or governmental request, or where the disclosure is otherwise appropriate due to safety or similar concerns.
This also includes sharing personal data with others in connection with, or during negotiations of, any merger, sale of company assets, consolidation or restructuring, financing, or acquisition of all or a portion of our business by or into another company.
3- With consent
Utilli may share your personal data other than as described in this notice if we notify you and you consent to the sharing.
How long do we keep your data for?
Utilli retains data for as long as necessary for the purposes described above. This means that we retain different categories of data for different periods of time depending on the category of user to whom the data relates, the type of data, and the purposes for which we collected the data.
Customers may request deletion of their accounts at any time by contacting us at [email protected].  However, we may retain data after a deletion request due to legal or regulatory requirements or for the reasons stated in this policy.
What are our grounds for processing data?
We only collect and use personal data where we have lawful grounds to do so. These include processing user personal data to fulfil a contract with you, for purposes of Utilli's legitimate interests or those of other parties, to fulfil our legal obligations, or based on consent.
How do we secure your data?
Utilli is committed to the security and integrity and confidentiality of your information. We have implemented technical, administrative and physical security measures that are designed to protect your information from unauthorized access, disclosure, use and modification. We regularly review our security procedures to consider appropriate new technology and methods. Because we are a payment facilitator, we have enhanced security protocols to ensure that your financial information remains secure. For example, we use Secure Socket Layer (SSL) and Transport Layer Security (TLS), which are encryption and protection technologies to secure online transactions. However, unfortunately no method of storage on or transmission over the internet is 100% secure, and so we cannot guarantee the absolute security of your personal information.
What about children's data?
Utilli is not directed to children, and we don't knowingly collect personal information from children under the age of 13. If you believe that a child under the age of 13 has given us personal information, please contact us at [email protected]
What are my rights as a California resident?
The California Consumer Privacy Act (CCPA) allows consumers in California to opt out of certain sharing of their data.
We do not track users over time and across apps or websites, and our website therefore does not respond to Do Not Track signals.
As further described above, Utilli collects personal data from Customers. Specifically, we collect (and/or have collected during at least the 12-month period preceding the effective date of this privacy notice) the following categories of personal information:
Financial information, such as payment card numbers
Identification information, such as name, email address, postal address, phone number, passport number or driver's license number
Transaction information, such as information about when and where payment transactions occur, the payment amounts, billing information and the devices and payment methods used to complete the transactions
Other information you provide, such as information you voluntarily provide to us
Commercial information, such as information about the products and services you have bought ,information about your payment transactions and payment methods
Electronic information, such as web browser and device characteristics
Geolocation data, including the location of your device
Internet or other electronic network activity information, including information about how you use and interact with our services
Online identifiers, IP address and unique personal identifiers, cookies and similar technologies
Professional or employment related information, such as information you provide about your business
Inferences drawn from any of the information above to create a profile about you that may reflect, for example, your preferences, characteristics and behavior, including for account security purposes or to enhance our services to you
California residents may request that Utilli:
Disclose the sources, categories, and specific pieces of personal information we have collected about them, how that information is used including the purpose, and with whom Utilli shares it
Delete their personal information
Disclose, for any "sales" of personal information under the CCPA, the categories of personal information collected and sold and to what categories of third parties it was sold
Opt them out of sales of their personal information (if any)
Provide a copy of their personal information in a readily usable format that allows the information to be transmitted to others
California residents may not be discriminated against for exercising any of the rights described above.
California residents who are Customers may exercise these rights by contacting Utilli at [email protected]
California law requires us to let you know how we respond to web browner Do Not Track ("DNT") signals. One of the ways we commit to user privacy is by honoring DNT browser settings.
Cookie Notice
We and our affiliates, third parties, and other partners use cookies and other identification technologies on our websites, mobile applications, email communications, advertisements, and other online services (collectively, the 'Services') for a number of purposes, including: authenticating users, remembering user preferences and settings, determining the popularity of content, delivering and measuring the effectiveness of advertising campaigns, analyzing site traffic and trends, and generally understanding the online behaviors and interests of people who interact with our Services. You can read more here about the types of cookies we use, why we use them, and how you can exercise your choices.
Cookies and related technologies overview
Cookies are small text files that are stored on your browser or device by websites, apps, online media, and advertisements that are used to remember your browser or device during and across website visits. We also utilize other technologies that may identify you or the devices you use. For example, 'pixel tags' (also called beacons) are small blocks of code installed on (or called by) a webpage, app, or advertisement which can retrieve certain information about your device and browser, including, for example: device type, operating system, browser type and version, website visited, time of visit, referring website, IP address, advertising identifiers, and other similar information, including the small text file (the cookie) that uniquely identifies the device. Pixels provide the means by which third-parties can set and read browser cookies from a domain that they do not themselves operate and collect information about visitors to that domain, typically with the permission of the domain owner. 'Local storage' refers generally to other places on a browser or device where information can be stored by websites, ads, or third-parties (such as HTML5 local storage and browser cache). 'Software Development Kits' (also called SDKs) function like pixels and cookies, but operate in the mobile app context where pixels and cookies cannot always function. The primary app developer can install pieces of code (the SDK) from partners in the app, and thereby allow the partner to collect certain information about user interaction with the app and information about the user device and network information.
Your choices
You have the right to choose whether or not to accept cookies. However, they are an important part of how our Services work, so you should be aware that if you choose to refuse or remove cookies, this could affect the availability and functionality of the Services.
Most web browsers are set to accept cookies by default. If you prefer, you can usually choose to set your browser to remove or reject browser cookies. To do so, please follow the instructions provided by your browser which are usually located within the 'Help' or 'Preferences' menu. Some third-parties also provide the ability to refuse their cookies directly by clicking on an opt-out link, and we have indicated where this is possible in the table below.
For further information about cookies, including how to see what cookies have been set on your device and how to manage and delete them, you can visit https://www.youradchoices.com
For mobile users, you have controls in your device Operating System that enables you to choose whether to allow cookies, or share your advertising ID with companies like Utilli or our advertising service providers. For information on controlling your mobile choices, you can visit https://www.networkadvertising.org/mobile-choices.
To help control or block certain ads in mobile applications, you may choose to download and utilize the DAA mobile app.
Types and purposes of cookies
The following table sets out the different categories of cookies that our Services use and why we use them. The lists of third party cookie providers are intended merely as illustrative and should not be viewed as a comprehensive list.
| | | |
| --- | --- | --- |
| Types of Cookie | Purpose | Who Serves (for example) |
| Strictly necessary | These cookies (including local storage and similar technologies) are essential to enable your use of the site or services, such as assisting with your account login, so we can show you the appropriate experience and features, such as your account information, trip history, and to edit your account settings. They may also provide authentication, site security and help localize the language based on the geography of your visit. | Utilli |
| Site features and services | These provide functionality that help us deliver products and Services. For example, cookies help you log in by pre-filling fields. We may also use cookies and similar technologies to help us provide you and others with social plug-ins and other customized content and experiences, such as making suggestions to you and others. | Utilli |
| Analytics, performance and research | These are used to understand, improve and research products and Services, including when you access our website and related websites and apps from a computer or mobile device. For example, we may use cookies to understand how you are using site features, and segmenting audiences for feature testing. We and our partners may use these technologies and the information we receive to improve and understand how you use websites, apps, products, services and ads. | Google |
| Advertising | These cookies and pixels are used to track email marketing or ad campaign performance and efficiency. For example, we and our ad partners may rely on information gleaned through these cookies to serve you ads that may be interesting to you on other websites. Similarly, our partners may use a cookie, attribution service or another similar technology to determine whether we've served an ad and how it performed or provide us with information about how you interact with them. | Google |
| Mobile-specific | These service providers use various technologies to deliver relevant mobile ads, track mobile marketing or mobile ad campaign performance and efficiency. | Google |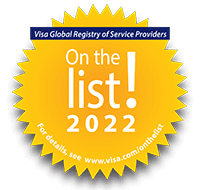 © 2023 Tilli. All rights reserved.
Anti-slavery & anti-trafficking policy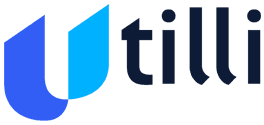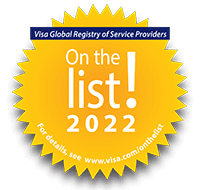 © 2023 Tilli. All rights reserved.