Digital customer engagement is an umbrella term covering all the ways your customers interact with your brand online. It includes social media posts, blog posts, email newsletters, and more.
When we talk about customer engagement, though, we're not just talking about how many times a customer has visited your website, how many times they've liked one of your posts on Facebook, or what shoes they purchased from your online storefront. We're talking about how you can use technology to connect with your customers and build relationships with them to make them feel like they matter and their opinions are valid. You're doing everything you can to listen to them.
The idea behind digital customer engagement is to help people find and connect with brands they love to build relationships with them. The connection should go beyond something transactional by connecting with customers where they are — through the web, email marketing, social media, mobile apps, and so on — and building trust through regular communication.
Benefits of a Solid Customer Engagement Strategy
Engagement with your customer on a digital platform is one of the best ways to build trust and loyalty. In fact, 86% of buyers are willing to pay more for a great customer experience.
And when people have great experiences, they talk.
Word-of-mouth recognition is the most potent form of advertising. People trust their peers implicitly. Because people can now communicate directly with each other online via social media posts and comments, they often share their experiences — good or bad — with others who might be interested in what they have to say. Whatever experience your customer had with your company, there's a good chance they'll share those vibes with everyone in their circle.
This increased conversation online can also benefit your brand's recognition. When you engage with consumers on social media platforms like Facebook or Twitter, you can interact directly with them in real-time. When you have multiple people interacting with your brand online, it signals to social media algorithms that your content is fresh, exciting, meaningful, and valuable. Those algorithms push your brand to the top of users' feeds, and — voila! — your brand was just exposed to 1000 new sets of eyeballs.
The benefits of boosting your customer engagement are as numerous as the strategies to do so. We've narrowed down three to help you nail your engagement metrics this fiscal year.
Improve the Customer Experience
Using digital customer engagement tools, like chatbots and live chat features on websites, can improve the way customers interact with your brand. You don't want to make your customers think too hard when trying to get in touch with you, or they'll give up and go elsewhere. Make sure that whatever process you have for contacting you is easy to understand and accessible from an omnichannel perspective.
Digital engagement also gives companies access to valuable feedback from customers themselves. The information gathered helps drive decision-making around how products should be improved based on consumer demands while also providing insight into how consumers perceive competitors' offerings.
You need to include two things in your strategy for improving your customers' experience: listening and responding.
Make it a priority to listen to your customers' feedback regularly to know what people are saying about your business, both good and bad. Having this information helps you identify areas where improvement is needed. When you're too close to a product, company, brand, service, and so on, you might not be able to see the gaps in service. Listening and empathizing with past and current customers will make it easier to entice future ones.
But this is a two-step process. Responding is a tedious and time-consuming process. Companies often leave it to interns or other entry-level employees with boilerplate answers, zero authority, and no empathy. Putting time and effort into thoughtful responses goes a very long way.
Once you've done the hard legwork of listening and responding, make proactive improvements according to the qualitative data you've gathered. Those complaints and discussions are valuable insights into how happy your customers are and how you can improve that happiness. Remember: Acquiring a new customer can cost five times more than retaining an existing customer. 
Social Media
Be sure that you are posting consistently on the platforms where you have an account. People thrive on consistency and certainty. Although social media has become a wholly saturated feat with little organic reach, having fresh content shows people that you're still active. Think of your social media accounts in the way we used to think about websites: they're a hub for people to discover who the company is, what it values, and how it interacts with its customers.
If you see a Facebook page that hasn't been updated for three months, would you have confidence in that brand responding to you if you have any issues? Better yet, is there any point in following that brand anymore if there's no new, up-to-date information for you to peruse?
Consistently updating your channels with content also gives you a leg up in the search engine optimization game (SEO). Web crawlers — bots operated by search engines to crawl the internet looking for updates and new content — thrive on new, well-written, timely content on both websites and social media channels. Better rankings mean more people seeing your brand, which gets you more engagement. Easy peasy.
Email Marketing
Email marketing allows you to communicate directly with subscribers by sending them news, promotions, or other relevant information through their inboxes or mobile devices. It's one of the most cost-effective ways of directly keeping in touch with customers. 
Newsletters, informational articles, or product updates can help companies nurture relationships with existing customers and create new prospects to guide down the funnel. While there are multiple uses for email communication and marketing, four of the most prominent uses are customer service, sales, brand awareness, and customer loyalty.
A crucial part of email marketing strategy is ensuring the emails you send are relevant to your audience. That means collecting and using your customers' data in strategic ways to send them content around their behavior-based interests.
We see this happen with display ads across the web. If you're browsing on Amazon for a new armoire, you'll see that same armoire across the web. Through cookies, tracking pixels, and other pieces of code, marketers can retarget ads to you based on your browsing habits.
With email marketing, you can track your customers' clicks to build a persona inside your CRM. If someone continuously clicks on your bitcoin articles, your CRM and email marketing platform can automate emails tailored to that persona. This personalization is vital in engaging with customers regularly.
It's easy to get stuck in a rut when dealing with customer engagement. It's essential to keep your creative juices flowing. While these tips to boost customer engagement are fantastic starting points, the work doesn't stop there. Every brand has a unique audience with different needs and desires. Putting in the work to find the nuances of your particular customer segments is crucial to unlocking new modes of communication.
If you're thinking about developing your customer communication platforms strategically, our solutions specialists at Nudge would love to discuss how we can help. Our communications platform as a service software allows for preference-based, omnichannel communication strategies that delight your customers. Book A Demo Today!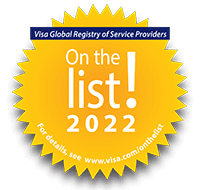 © 2023 Tilli. All rights reserved.
Anti-slavery & anti-trafficking policy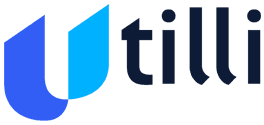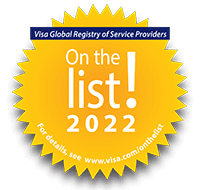 © 2023 Tilli. All rights reserved.