CASE STUDY IN PARTNERSHIP WITH WASHINGTON GAS
Background and Summary for Customer Communication Experience
Washington Gas is a regulated utility providing natural gas service to more than 1.2 million customers in the District of Columbia, Maryland, and Virginia. The company provides energy to residential, commercial, and industrial customers. The clean-burning natural gas supplied by Washington Gas is the fuel of choice for more than nine out of 10 new home buyers in the D.C. metro area.
Problem
Washington Gas's customer service advocates worked with a slow and unwieldy user interface when inputting address changes or signing up customers on the phone. As a result, customers sometimes face challenges, often failing to locate needed and actionable information on the company's website and communication channels. This led to increased call center volumes. As a result, the provider turned to Tilli to improve their customer service communication experience through email, SMS, push notifications, web, IVR, and mobile channels while reducing pressure on the customer service team and lowering costs. In addition, they wanted to fully exploit digital platforms to benefit their 1.2 million customers. This created a need for a customer communication experience. 
Solution for Customer Communication Experience
Our TilIiCX teams built an advanced technology platform to provide customers with a consistent communication experience across web and mobile channels. We improved the provider's existing customer communication experience to make it easier and more secure for customers to complete simple, actionable tasks, such as paperless enrollments, one-click bill payments, and installment plan enrollments. 
We also simplified digitally signed attestations for Covid Relief Funds, payment tokenization, digital signature, and payment collection for customer commitment letters. For customer service advocates, we created a solution to empower them to plan, design, and execute actionable and personalized campaigns that result in effective and measurable impacts, as highlighted below. These campaigns were fully integrated with SAP backend Hana systems in real-time, allowing for a single source of truth.
Results
After Washington Gas adopted our approach, customers could take control of their accounts through actionable activities and campaigns tailored to their behavior and preferences. Our solution allowed the customer service advocates to plan, design, and customize their nudges via an SAP-integrated online editor for managing personalized communication. The users adapted to the new methods of communication and convenience by adjusting and taking charge of their accounts with Washington Gas.
With this solution, we saw:
A 200% increase in digital payments

A 200% increase in the digital adoption rate

3,500,000 "nudges" handled per month

$60,249,453 payment processing total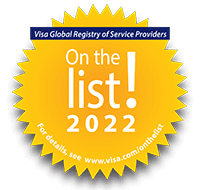 © 2023 Tilli. All rights reserved.
Anti-slavery & anti-trafficking policy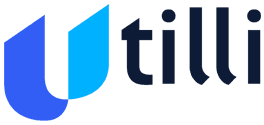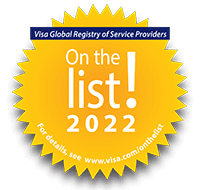 © 2023 Tilli. All rights reserved.