Businesses today are powered by a number of innovative solutions to engage customers, level up their experience, optimize operations, and run efficiently in a safe and secure digital environment. Payment gateway has become one of these important innovations to gain customers' trust and confidence for all sorts of online transactions. Especially, with more and more customers inclined towards digital commerce and the upsurge of UPI in India, businesses online or offline, cannot afford to run without a payment gateway system in place. The users expect ease, accessibility and security with their transactions and you, as a business, need quick and timely payment for the products or services you offer. This necessitates having a robust payment gateway integration with your system allowing smooth, seamless, and streamlined payments for more business and improved cash flow.
But with payment gateways flooding in India, you have so many options. So many factors to consider! How will you choose the one that is made just for your business? And does it really matter to choose the best payment gateway provider?
Yes, it does matter!
Your choice will define the experience you would be offering to your customers and the safety of transactions done through your payment gateway.
How to start your selection for Payment Gateway?
Before analyzing and finalizing any of the payment gateways, you should have clarity on your business needs. You can achieve this by asking a few questions to yourself.
How easy it will be to integrate into my system?
What is the cost and service agreement?
Is the payment gateway taking care of security against payment frauds?
Is the payment gateway adhering to the AML and PCI-DSS compliance policies?
Is my customer data protected?
Do I also need international payments?
Do I need to provide EMI or "Buy Now Pay Later" option?
What are the additional payment gateway benefits or offerings?
Does the Payment Gateway support UPI, RuPay, Credit/Debit card, netbanking, Wallets, ACH, Gift Cards, etc?
Factors to consider while choosing a payment gateway
There are some obvious and some critical parameters that you must assess to pick a payment gateway that suffices your needs in the most appropriate manner. Here are a few features that should be in your payment system.
Look for Compatibility and Ease of Integration
One of the most important considerations when choosing a payment gateway is compatibility with your website. You need to ensure that the payment gateway integrates seamlessly with your website, shopping cart or eCommerce platform. Some payment gateways for eCommerce offer easy-to-use plugins or APIs that can be integrated with your website without any hassle.
Moreover, payment gateway integration is not a DIY process. It should be done professionally with ease and efficacy making sure that the process is straightforward and the payment gateway offers a user-friendly and mobile-friendly interface that is easy to navigate.
Ultimately, the integration must not botch up the UX of your website with a slow-moving payment processing view on the screen
Check Affiliations and Accreditations to Ensure Safety and Security
The dimensional shift in digital commerce and payments has gone above and beyond limitations, raising customer's expectation to a whole new level. No matter you are running a small or a large enterprise, your customers always expect the most secure payment options protecting their sensitive data.
Look for payment gateways that offer robust security features such as multi-factor authentication, encryption, and other security features to ensure that your customers' data is safe.
Also, your payment gateway provider must be certified for security standards like PCI-DSS. This standard is administered by the Payment Card Industry Security Standards Council.
Compare Pricing and Service Agreement Cost
There are a number of factors affecting the cost such as the type of transaction (online or in-person), frequency of transactions, volume, revenue consistency, and the market served.
Different payment gateways have different fee structures, and you need to make sure that the fees are affordable and in line with your business needs. For example, if you have a high volume of transactions, you may want to consider a payment gateway that offers a lower transaction fee.
A few providers might charge a set-up fee or enter into a contract of service charges, if a specified number of transactions or volume is not met.
You must compare the pricing of different providers and check how well you fit in their pricing structure.
Look for Added Features and Functionalities
You must check for added functionalities if your business needs are diverse. For instance, if you have global customers for your products and services, you should look for a payment gateway that provides global solution and accepts several credit cards, debit cards, and currencies in different countries.
Payment gateways also impact the website's efficiency. Be sure to find out if the chosen payment gateway supports electronic invoicing, different payment types, text/email reminders for customers, smart chargeback management, and more.
Check for Customer Support
When it comes to payment gateways, customer support is critical. You need to make sure that the payment gateway you choose offers timely and effective customer support to resolve any issues or queries that you or your customers may have.
Some online payment gateways offer 24/7 customer support through phone, email or live chat, while others may have limited support services through tickets or eMails. Try to maximize your accessibility to timely support by choosing the right provider.
One of the Best Payment Gateways in India, Monay- A Product from Tilli Software
Your search for the best payment gateway in India ends with Monay, which is an omni-channel payment gateway and merchant processor supporting P2P, C2B, B2B, and B2C flows. Catering to the varied needs of our clients and customers, we facilitate payments through UPI, credit card, debit card, international card, eChecks, Bitcoin, IMPS, internet banking, account transfer, AEPS, prepaid cards and digital wallet.
At Monay, as a payment processing engine, we make sure that we have the necessary monitoring frameworks and regulatory processes in place keeping compliance at the core.
Why Choose Monay Payment Gateway and Wallet?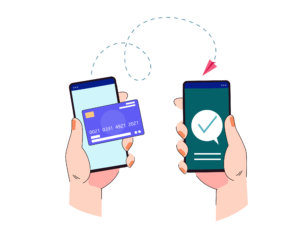 Strict adherence to Know Your Customers (KYC) and Know Your Business (KYB) policies
PCI-DSS Level-1, highest degree of compliance and payment security standards
Adherence to AML policies
Tokenization to protect your sensitive data
Clear insight into payment cycle, transaction history, and user behavior
Monitoring at every level of transaction
Supports Rupay debit/credit card payment through UPI
Ease of payments is such a critical need for everyone, that a better service can translate into better customer experience and retention. That is why, to offer ultimate convenience to the users, Monay Payment Gateway supports RuPay card payments through UPI eliminating hassles in the payment experience. In addition, Monay supports eCommerce, online businesses, SaaS, on-demand business, and all aggregator apps payment requirements.
If you are a business looking for global payment gateway and payment solutions, Monay can be your trusted payment platform & merchant processor simplifying your digital payment needs for domestic and international transactions.
For more details, send us an enquiry! Contact Us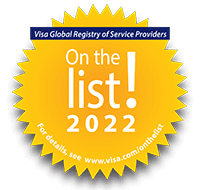 © 2023 Tilli. All rights reserved.
Anti-slavery & anti-trafficking policy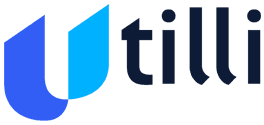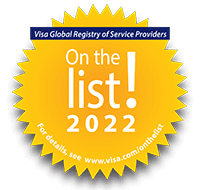 © 2023 Tilli. All rights reserved.