In today's digital era, customer experience is all that can make or break a brand. Ever wondered, how to build this experience and engagement that can create magic and get all your customers on your side?
The world "customer experience" refers to a wide concept that encompasses all of your dealings with a business and its goods and services. It is important to consider how the customers feel about the goods and services being offered, as well as the business providing them.
Customer Experience is the new battleground for companies. One Qualtrics study of more than 23,000 consumers showed that 8/10 of respondents believe customer experiences need to be improved. Your clients have more decision-making power and access to information than ever before in the digital age. You must provide them with a customized, pertinent, and integrated experience that meets them where they are. Due to the various options available to them, the possibility of customer shift from one brand to another brand is high, if you miss of these vital elements of a customer engagement.
There are three defining factors for any customer experience:
Personalization: We are all accustomed to seeing advertisements that are customised to our tastes and preferences, and we demand the same from the businesses we are dealing with. Companies should be capable to customise how they connect with us depending on what they already know about us and how we've previously interacted with them.
Effortless: While purchasing or obtaining information, customers won't prefer to fill out forms or go through hoops; instead, they would like the process to be as easy and effortless.
Omni-channel: People expect their phones, tablets, and laptops to function in unison so that they can use whatever one is most practical at any given time without losing any context from earlier conversations. They would love if they can reach or can be reached out by brands in their preferred channel.
Unified Communication: The Need of the Hour
Businesses have realised that they need to be able to communicate with their customers regardless of where they are or what device they are using, which has led to the rise in popularity of unified communication. In order to log and manage all communications in one location, this form of communication enables businesses to set up several channels for communication, such as phone, email, text message, etc.
Depending on the person you're speaking to and what works best for them right now, you can deploy a variety of communication techniques. If they have inquiries regarding one of their recent purchases, you might respond to them by email or start a chat session with them on the website module. This form of tailored communication is highly effective. It exhibits your personal concern for every single consumer you have who deserve attention and consideration, and are not just another transaction on a spreadsheet to be handled.
With Communication Platform as a Service (CPaaS) software, this strategy is easy to implement. Using one such platform like Nudge, for instance, enables businesses to deliver text messages, IVR, emails, push alerts, WhatsApp messaging, and more, directly to your consumers' devices. This means no more losing time on navigating between apps or looking up data on antiquated legacy systems.
We make it simple for companies to distribute timely and pertinent communications without having to spend hours conducting research or attempting to stay on top of changing client preferences across several approaches.
Since Nudge is cloud-based, it is always current and adaptable. Additionally, it enables you to centralise all of your communication channels without having to acquire new software or IT experts. Our adaptable APIs give you a scalable platform for change, making them the ideal addition to your customer communication stack. Less overhead equals more time to focus on running your business.
Drive Customer Experience with Actionable data
It's time to embrace the data-driven customer experience that is the norm in today's world.
It's critical to witness customer experience as something to construct with your vast store of client data if you run a digital firm. You can create customer experiences that make them feel like VIPs by using the proper data-driven methodology.
Understanding how your customers interact with your business both online and offline is the first step in creating a data-driven customer experience. This may involve tracking their search terms, how long it takes them to find what they're looking for on your website, how frequently they visit a particular page or section of your site, which pages they spend more time on than others, and a whole lot more.
You may develop experiences that are personalised particularly to your customers' demands by learning more about what they want from your business and how they want it delivered by understanding the behaviour of your customers.
This level of personalisation entails more than simply developing customised marketing messages; it also entails developing a whole system where every component works together seamlessly based on current data.
Following are some of the ways to improve the customer experience using AI and data science:
Constructing customised consumer experiences based on their prior interactions with your brand.
Utilising AI to create self-service platforms that enable customers to address issues quickly and easily without ever contacting your firm directly (or even talking with another human being).
Providing pertinent content via push alerts, emails, or SMS keeps clients coming back for more.
Define and visualize the customer experience you want to offer
Build a customer journey map with clarity.
Knowing where to begin when developing a digital presence for your business can be challenging. Where should you concentrate? How can you be certain that everything is simplified and organized?
Making a clear picture of how your customers will interact with your business is one of the best methods to keep all of your efforts coordinated. You'll understand precisely how each component will help to create an experience that will thrill and engage your customers while you're designing labels, developing images, or choosing which social media platform to utilize.
Ask yourself- "What are the objectives of our organization"?
When using our goods or services, how do we want users to feel or think? What sort of memory do we want them to carry with them? You may determine what information to include in each stage towards accomplishing those goals by working backward from this. To better grasp what your clients are thinking and feeling right now and determine whether it is in line with your ultimate objective, gather feedback from them.
Ask them straight up — at gatherings, on Twitter, Facebook, or other social media platforms — and pay close attention. They will inform you of both your positive behaviours and your negative ones.
Reading up on the most recent customer experience trends is also a good idea. By observing what works and what doesn't for other organizations, you can gain a lot of insight.
Once you've acquired all the data you need, try acting out a scenario as the client. What emotions are you experiencing as a result? How can it be made better?
Emotions are what motivate people. Every time a customer engages with your brand, a certain emotion is evoked that will unavoidably leave an impression. Because of this, developing an enjoyable experience for your customer requires an empathic approach. If you don't start considering how your customers are interacting with your brand, you risk finding yourself in a situation where your relevance is questioned.
We would love to discuss how Nudge is the ideal solution for you if you are interested in the future of customer experience. Get in touch with us immediately!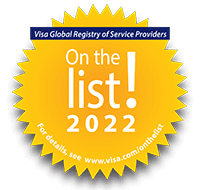 © 2023 Tilli. All rights reserved.
Anti-slavery & anti-trafficking policy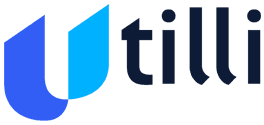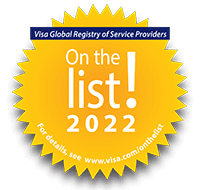 © 2023 Tilli. All rights reserved.