"Bharat Bill Payment System": A detailed briefing for a common man with comprehensive insights!
January 2023 marked a significant milestone in the digital payment sector in India, as NPCI crossed the 8 billion mark for UPI transactions, and BBPS surpassed 100 million transactions through its platform. This impressive growth showcases the growing trust and widespread adoption of digital payment solutions in India, highlighting the success and potential of platforms such as BBPS.
What is BBPS?
"Cashless Payments" are the need of the hour and that is exactly what we are witnessing in India with NPCI's launch of UPI. To fuel the cashless transaction, NPCI has spun off BBPS for all bill payment-related programs and activities.
Bharat Bill Payment System (BBPS) is an integrated bill payment system launched by the National Payments Corporation of India (NPCI) in 2016 to provide a one-stop solution for all types of bills. It is one of the evolving game-changers in the bill payment industry poised to revolutionize the way customers pay their bills. With its secure, convenient, and efficient platform, BBPS is making bill payment a hassle-free experience for customers.
How does BBPS work?

The BBPS operates as a centralized platform for bill payment and offers customers the ability to pay bills for various services such as electricity, water, gas, DTH, FastTag recharge, mobile recharge, loan repayments, broadband, and others in a jiffy way. The customer can visit any of the BBPS-authorized payment points or use the digital channels to pay the bills.
Here's a step-by-step process on how BBPS works:
Using Customer Interfacing Apps such as PhonePe, PayTM, AmazonPay, CRED or the like, customers can perform bill fetch and payment activities
Customer selects the category, selects the biller, and enters the key parameters to fetch respective bill details
Customer selects the mode of payment – UPI, card, Net banking, wallets, AEPS, etc
Payment is processed and customer gets a payment confirmation instantly
Biller also gets the update on payment and the settlement is done within agreed time frame.
Significance of BBPS in India's Digital Revolution
BBPS offering a single brand image for "anytime anywhere bill payments" across numerous biller categories is positioning India as one of the leading nations in digital payment space. It is setting up bill payment standards for the entire system and its participants, equally benefitting the customers and the billers.
Benefits of BBPS for the Customers
Convenient: The BBPS provides a unified platform for bill payment, making it easier for customers to pay all their bills at one place on-the-go.
Secure: All transactions on the BBPS are highly secured and protected with NPCI's security measures. In addition to the high secured standards, it also adheres to fraud monitoring and risk mitigation system.
Efficient: BBPS reduces time and effort required for bill payment, as customers no longer have to visit multiple websites or pages or transact multiple steps to pay their bills.
Reliable: The BBPS offers a reliable platform for bill payment, with minimal downtime and chances of errors.
Grievance Management: Centralized mechanism for handling customer complaints and grievances with committed SLAs for resolution.
Benefits of BBPS for the Billers
Quick and easy real-time e-presentation of bills and quick e-payment collection.
Reduced systemic risks in collection and settlement process.
Reduction in the expenditure that billers incur on collection of bills at their own collection centres.
Substantial reduction in the entry barriers for small billers and billers with restricted geographic presence in the mainstream e-payment systems.
The Billers can offer a number of value-added services related to bill payments to their consumers by the BBPOUs in due course of time.
Cross-Border Bill Payments via Bharat Bill Payment System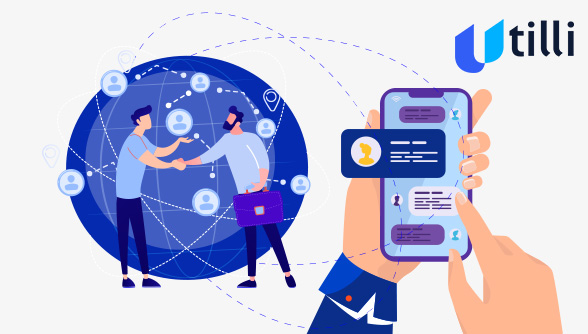 RBI has authorized BBPS to accept and process cross-border inward payments for utilities, education fee, loan EMIs and other bills by the non-resident Indians on behalf of their families in India. This is a much-awaited boost for the NRIs who are also seen as the biggest beneficiary of the move promoting the adoption of BBPS in global bill payment ecosystem.
Role of Technology Service Providers in BBPS
Technology service providers play a critical role in the BBPS program by providing the necessary technology infrastructure and support to enable Biller's on-boarding process, integration of different systems for data exchange, digital bill payments, maintenance of varying technology interfaces, manage customer information, and much more.
Some of the key responsibilities of technology service providers in the BBPS program include:
Enabling Billers running on different technology support systems on board BBPS platform successfully.
Developing and maintaining payment systems that meet NPCI's standards and requirements.
Providing secure payment processing and data management services.
Providing customer support and assistance in the event of any issues or concerns.
Tilli Software as a TSP facilitating the Billers onboarding process to BBPS
If you are a Biller or service provider looking forward to make your presence on BBPS, Tilli can accelerate your on boarding and integration process with its versatile & agile Technology Support System.  No matter you are running on any ERPs like SAP and Oracle or smaller applications or legacy systems, our ready-to-use adopters will expedite the exchange of data between various applications, and help in seamless integration with the BBPS platform.
Our Research and Development team has designed a platform specifically for "BBPS Biller Onboarding Programme". Our tech engineers with strong experience in ERP and System integration and sound knowledge in the specified domain/industry can design a customized integration flow per your business needs to ease the overall process. The Platform reduces overall onboarding time that has significant impact on the lead time to market.
Conclusion
BBPS is facilitating the transition to a cashless society by shifting bill payments from cash to electronic channels on a massive scale. Owing to interoperable multiple payment modes and channels, it is offering the most efficient and convenient modes of payments to the customers and other stakeholders.
Frequently Asked Questions (FAQs):
Q. Can I pay all my bills through BBPS?
A. Yes, BBPS allows you to make bill payments for 25 biller categories such as water, gas, electricity, mobile recharge, insurance, loan repayment, credit card payment, FastTag and more.
Q. Is BBPS secure?
A. Yes, all transactions on the BBPS are secure and protected by NPCI's security measures.
Q. What is the role of technology service providers in BBPS?
A. Technology service providers (TSPs) are responsible for integrating and on boarding Billers to BBPS. TSP is also responsible for developing and maintaining the systems required to process payments, manage customer information, and provide customer support in the BBPS program.